How to choose a good domain name
28-08-2023 - Blogs
We have previously dived into what a domain is – so if you are completely up to date with what a domain is, you can find out more here.
But have you ever thought about how important a good domain name is? In a world where the Internet is owned by everyone, the registered domains have exploded like fireworks on New Year's Eve! Serious companies have all got their own digital playhouse, and anyone and everyone can jump on the bandwagon. This means that finding a good domain name is getting harder and harder by the hour. But don't worry, we are here to give you a guided tour so you can make the right choice, even if your dream name is already taken.
As you embark on the exciting journey of finding the perfect domain for your website, you will find that the most obvious choices have already been grabbed like the last slice of the favorite pizza. But don't worry, you don't have to settle for rye bread snacks! There are still plenty of delicious options to grab a sensible domain that fits your new website perfectly.
Below, we've gathered all our best advice for finding a great domain that perfectly matches your business and its unique vibe. And as an added bonus, you get insider knowledge on what to avoid when hunting for the perfect domain name.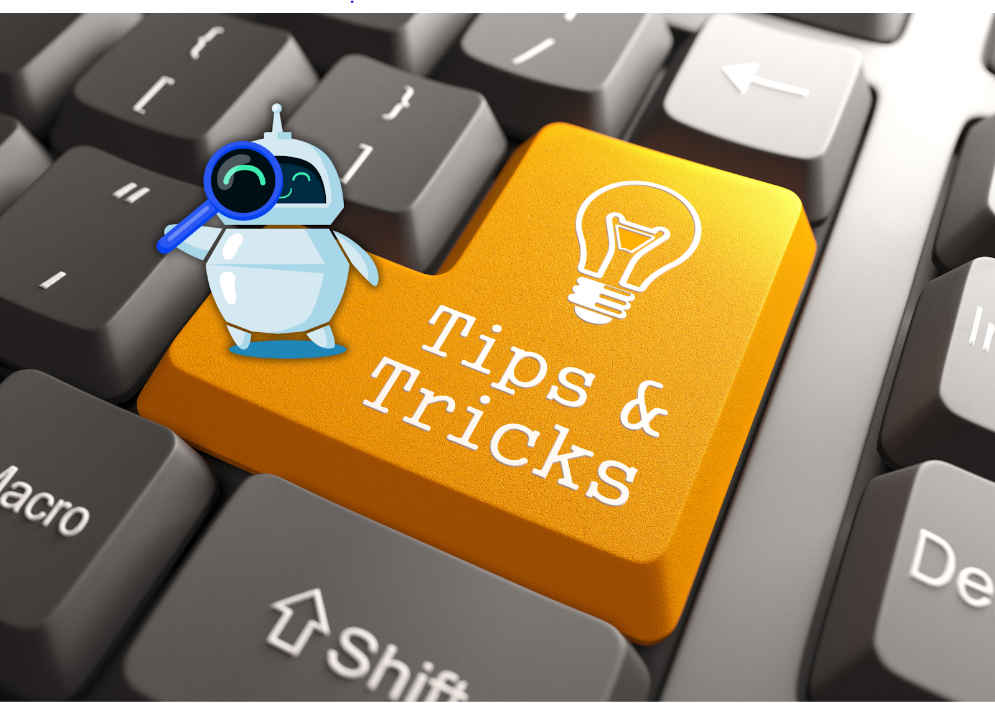 Choose a short and easy to remember domain name
Short domain names are easier to remember and are less likely to be missspelled when typing it – avoid long and complicated names, as you risk confusing your users.
Use relevant keywords
Incorporate relevant keywords into your domain name that are related to your business or your site's topic. It can help improve search engine optimization (SEO) and make your domain more visible in search results.
Avoid numbers and hyphens
Using numbers and hyphens can make it harder for people to remember your domain name correctly. It can also cause confusion when you tell someone your domain name verbally.
Avoid unfamiliar/complicated abbreviations/spellings
Unless they are very well-known abbreviations/spellings, you should think twice about whether you want them in your domain name – as this can make it difficult for your users to remember.
Select a domain with the correct domain extension
The domain extension is the last part of a domain name (eg .com, .net, .org). Choose a domain extension that is relevant to your business or your website's purpose. If possible, it may be advantageous to choose .com, as it is the most common and recognized domain extension.
Stand out – be unique!
Avoid choosing a domain name that is too similar to other popular websites or companies. You want to stand out and avoid confusion among your users.
Check availability
Before committing to a domain, make sure it is available and not already registered by someone else. There are many domain search tools online where you can check the availability of different domain names.
Avoid copyright infringement
Be aware of copyright infringements when choosing a domain. Avoid using trademarks or copyrighted names to avoid legal problems in the future.
It should be easy to pronounce
A domain name that is easy to pronounce and spell is important for oral communication. You want to be able to tell someone your domain name without having to spell it or repeat it multiple times, right?
Consider future growth
Think about your long-term goals for your website. Will it still be relevant if your business expands or diversifies in the future?
Register multiple domain extension at once
If you think there is a possibility that in the future you will want to expand beyond the country's borders, consider registering several domain extensions to protect your brand. It usually doesn't cost that much to register multiple domain extensions, and can save you a lot of frustration in the end.
Find inspiration – by looking at available domains lists
It can be difficult to come up with a good domain name, and when you finally find it – you will often find that it is already taken. Therefore, it is useful to look at lists of domains that have previously been registered, but are no longer owned by anyone.
We have on our page "available domains", for many years we have collected expiring domain names, and gradually have a list of over 2 million available domains – which right now!, are ready for your new website. So I wonder if we also have what you are missing.
Search for inspiration – use one of the many domain generators
Another idea could be to make use of one of the many domain generators available online. The quality of these generators fluctuates a lot, and rarely comes up with the perfect name – but can provide a fresh perspective and come up with unique options you might not have considered yourself.
Finally, have fun finding your new domain.